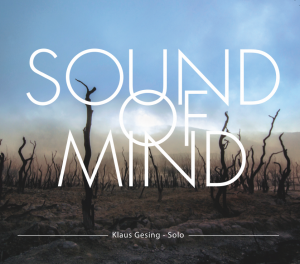 Klaus Gesing     soprano saxophone, bass clarinet, loops & electronics
Francesco Marzona   recorded, mixed and mastered
sound of mind – commissioned by the Italian social organisation Contea S.C.S. Onlus – is a composition that takes inspiration in the life and work of Greogoire Ahongbonon, who helps to liberate persons with psychological disorders in Africa. They are often held captive outside their villages for fear of their "bad spirits" being contagious. Greogoire Ahongbonon talks to the chiefs of the tribes, often successfully liberates the people with psychological disorder and thus gives them a chance to be re-integrated into the society of their villages.
In his first solo work "reaLTime", the proportion between written and improvised parts is kept in a fine balance.
In sound of mind the composed material outweighs the improvised sections.
This conceptual difference moves the composition closer to contemporary classical music, for the concepts of interpretation and reproducibility are of central importance.
Still, the main aspect of Klaus Gesing's solo concept remains unaltered:
Everything happens in realtime.
No pre-prepared soundtracks, no samples, no clips.
The listener can hear and follow the journey of a single, fragile melody turning into widespread sonic landscapes, kaleidoscopic rhythms and multifaceted textures.