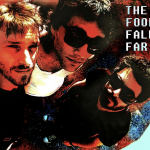 ℗ 2014 Birdland Sounds
Alberto Milani: chitarra e basso;
Giorgio Murer: batteria;
Gianpaolo Rinaldi: Fender Rhodes, synth bass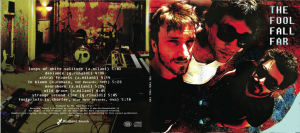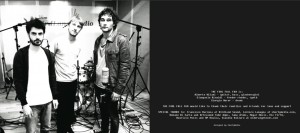 Experimental Jazz-rock
ITUNES : https://itunes.apple.com/album/id937289164#
PER ACQUISTARE UNA COPIA FISICA:  http://www.jazzos.com/detail0.php?prod=TFFF01
ITALIANO
I The Fool Fall Far sono un ambizioso progetto nato nell'autunno 2010, un hammond trio moderno, poco convenzionale, una formazione jazz sperimentale che presenta una miscela di linguaggi e sonorità tradizionali e d'avanguardia, in un risultato finale che sa di jazz ma soprattutto di contaminazione. I tre protagonisti sono Alberto Milani alla chitarra elettrica e basso, Gianpaolo Rinaldi al Fender rhodes, synth e organo hammond, e il bellunese Giorgio Murer alla batteria.
I tre eclettici musicisti iniziano il loro percorso insieme unendo le loro esperienze e il loro sound nella rivisitazione di brani del repertorio anni 60/70 di prevalente estrazione fiatistica (Wayne Shorter, John Coltrane, Miles Davis, Joe Henderson, ecc). Successivamente si discostano dalla tradizione jazz-rock per andare in una direzione più intimista e personale, in cui s'intersecano diversi mondi sonori e influenze, dal jazz contemporaneo newyorkese alle sonorità evocative, malinconiche e psichedeliche tipiche del trip-hop e della tradizione musicale nordeuropea. Scrivono e danno forma alle loro composizioni che andranno a far parte del loro primo disco omonimo (THE FOOL FALL FAR) in uscita nell'autunno 2014, e ad esse abbinano cover rivisitate con il loro modo e suono inconfondibile, passando dai Nirvana, ai Massive Attack ai Radiohead a Davis. La sintesi finale è un puzzle fitto di evocazioni generazionali ma altrettanto di estrema modernità e sincretismo stilistico, in cui convergono ampie parti improvvisative con raffinata ricerca spazio-sonora ed interplay, groove, psichedelia e sperimentazione, e un gusto molto caratterizzante e personale nella scrittura e nell'arrangiamento di ogni brano.
ENGLISH
The Fool Fall Far is an ambitious project born in 2010 as a contemporary instrumental jazz trio, from the musical meeting of eclectic Italian musicians Alberto Milani (guitars and bass), Gianpaolo Rinaldi (rhodes and synth) and Giorgio Murer (drums).
The band started to play and get popular by revisiting some old jazz tunes from the 60s' redressed with dominant jazz-fusion features, like a sort of hammond trio playing unconventionally almost anything unless hammond trio's traditionals, switching from Shorter and Davis to Nirvana, with some originals as well.
Lately, the trio moved away from that style to get into a more personal and introspective path, pushed by their need to express some musical aspects and moods more directly connected to their generation, and at the same time by their own continuous search for a brand new musical expression throughout these times.
On August 2014 The Fool Fall Far recorded their first album, out on October 15th under the label Birdland Sounds. In their music and compositions there are some clear influences of contemporary jazz from New York, indie rock, as well as flavours from the last 20 years of north European music tradition (especially trip hop). All that come combined together in a trippy and thick interplay among the three musicians, with tricky grooves, wide psychedelic and melancholy views, varieties of vintage tones reminiscent of the 60s, and in articulated emotional writing.