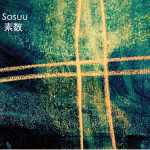 ℗ 2016 Birdland Sounds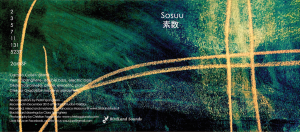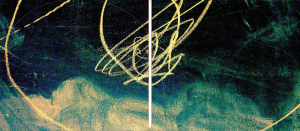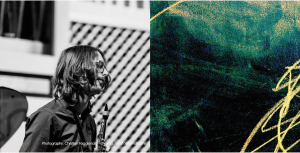 Sosuu is a quartet featuring
Giorgio Giacobbi on soprano saxophone,
Giulio Scaramella on piano and keyboards,
Pietro Spanghero on double bass and electric bass,
Camilla Collet on drums.
We agree with Mark Mull that "Writing about music is like dancing about architecture", so we'll keep words to a minimum, simply copying the liner notes found in the CD.
"These pieces are connected by prime numbers.
Prime numbers can be found in the melodies: for example in 2 each section is made of small two-note fragments, the same applies to 3, and something similar happens in all the other tunes. Prime numbers constitute also the rhythmic framework of this album.
And sure, by analyzing a little further, one could find more connections with prime numbers hidden here and there.
But we suggest you don't analyze at all, and just enjoy listening to the music, as we enjoyed playing it".
All compositions by Pietro Spanghero
Recorded in December 2015 at Birdland Studios -Gorizia-
Recording, mixing and mastering by Francesco Marzona
Blackboard drawings by Clara Spanghero
Photography by Christian Faggionato –www.chrisfaggionato.com – chrisfaggionato@gmail.com
I Sosuu sono un quartetto con
Giorgio Giacobbi al sax soprano,
Giulio Scaramella al piano e tastiere,
Pietro Spanghero al contrabbasso e basso elettrico,
Camilla Collet alla batteria.
Trovandoci d'accordo con Mark Mull quando scrisse che "scrivere di musica è come danzare d'architettura", terremo le parole al minimo, copiando semplicemente le note di copertina del CD.
"Questi brani sono accomunati dai numeri primi.
I numeri primi sono presenti nelle melodie: per esempio le diverse sezioni di "2" sono formate da piccole cellule di due note ciascuna; lo stesso vale per "3" e succede qualcosa di simile in tutti gli altri pezzi.
I numeri primi costituiscono inoltre l'armatura ritmica di questo album.
E di sicuro, analizzando più in profondità, si potranno trovare altre connessioni con i
numeri primi nascoste qua e là.
Ma vi suggeriamo di non analizzare affatto e piuttosto di godere della musica, come ne abbiamo goduto noi suonandola".
Tutti i brani sono stati scritti da Pietro Spanghero
Registrato in dicembre 2015 presso Birdland Studios -Gorizia-
Recording, mixing and mastering di Francesco Marzona
Disegni sulla lavagna: Clara Spanghero
Fotografie di Christian Faggionato –www.chrisfaggionato.com – chrisfaggionato@gmail.com